Wildlife Crime Attorney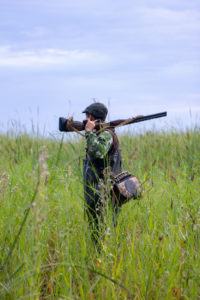 There are many places in Texas where one can enjoy hunting, fishing, boating, four-wheeling, and exploring nature. There are also a lot of hunting, fishing or wildlife laws and rules governing these wild spaces. If you don't know them, it's not hard to find yourself with a citation for a wildlife violation.
Wildlife Violations Can Be Costly
In most cases, fines for a hunting, fishing or wildlife violation run less than $500, but fines aren't the only thing you could face. You may be ordered to pay restitution to the state and that can cost thousands of dollars. You will likely also get points against your hunting or fishing license and you could lose it if you have too many.
If you've run afoul of state hunting, fishing or wildlife laws, contact Fort Worth wildlife violations attorney Chad Lee at Wood and Lee, LP, 817-678-6771. Our firm defends hunters, fishermen, landowners, outfitters, and hunting guides throughout Texas. Attorney Lee will also travel anywhere in the United States to defend clients charged with federal wildlife violations.
Chad Lee is a former prosecuting attorney, turned defense lawyer. He has an extensive background in agriculture, ranching, and hunting. His family has been in the ranching business since 1888 and leases land for hunting. He is a member of Safari Club International and Operation Orphans. He has been repeatedly voted a Top Criminal Defense Attorney by Fort Worth magazine.
Defense Against Types Of Wildlife Crime
Attorney Lee handles these and other wildlife violations:
Hunting without a license or permit
Fishing without a license or permit
Falsifying information to obtain a hunting license or permit
Failure to properly tag
Hunting endangered species
Waste of game wildlife or willful destruction of wildlife
Possession of wildlife that is not authorized to be hunted or hunting out of season
Possession of wildlife in excess of limits
CITES violation: Illegal international trafficking in protected animals and animal parts, and plant speciesas well as products made from illegally logged wood
Lacey Act violations: Illegal federal trade of animals and plants and the spread of invasive or non-native species and injurious wildlife.
Trespass
Illegal use of motor vehicle while hunting
Weapons violations,
And more…
He also represents clients charged with boating violations, including failing to register a boat, boating while intoxicated, not enough life jackets, etc.
Fighting Criminal Charges, Minimizing Damages
Game wardens, conservation officers, and Department of Natural Resources (DNR) officers are also criminal investigators. When they stop you, they are looking for evidence that can be used against you. Don't offer up information if you don't have to. Call our office and talk with Chad Lee.
While most wildlife violations will be handled with tickets, citations and fines, some are criminal offenses and you could be facing jail time, and lengthy or permanent loss of your hunting or fishing license.
At Lee and Wood, LP, we'll do everything we can to help you through this difficult time. Contact our Fort Worth law office for a free, confidential consultation, 817-678-6771, or complete our online contact form to schedule an appointment.