Fishing Without a License
Fishing Violations Defense in Texas and Nationwide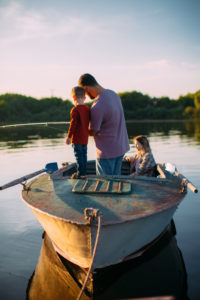 Texas fishing regulations are very specific. The Texas Parks and Wildlife website identifies exactly what species of game fish can be taken, how they can be taken, how many can be taken (the limit), and the size of the fish that can be taken. Fortunately for Texas fishermen, the list of allowable fish is long. Unfortunately for Texas fisherman, the list of fishing violations is also long. For example, you cannot:
Fish without a license
Fail to ID while fishing
Take undersized or oversized fish
Fish in restricted areas
Use a boat to herd or drive fish into close proximity so they are easier to catch.
Use a game fish or part of a game fish for bait
If you've run afoul of these or any other fishing violations in Texas, or another state in the U.S., get legal help. Contact fishing violation defense attorney Chad Lee, or call 817-678-6771.
Mr. Lee defends fisherman and fishing guides facing civil or criminal charges in Texas and federal charges anywhere in the U.S. He is a former prosecuting attorney turned defense lawyer. He is a member of Safari Club International and Operation Orphans. He has been repeatedly voted a Top Criminal Defense Attorney by Fort Worth magazine.
Protecting Your Fishing Privileges
Mr. Lee defends fisherman and fishing guides against these common fishing violations, as well as those listed above:
Fishing permit violations
Unlawful taking (state and federal) for a certain type or size or number of fish
Wasting wildlife – Leaving edible fish to die without the intent to retain it for consumption or bait
Trespassing on private land
Endangered Species
If you've killed or harassed an endangered species of fish, or marine life, the consequences can get expensive. If you import and release a non-native fish without a license and legal paperwork, you may have violated federal or international wildlife law and could face criminal charges. 
Penalties for Fishing Violations
For most Texas fishing rules, a violation will result in a citation with a fine of less than $500. You could receive a number of citations from the same incident, with multiple fines. The real cost comes if you are ordered to pay restitution to the state for the value of each damaged or dead animal. That can add up to thousands of dollars.
You could also face criminal charges for wildlife violations, with the potential for jail time (from 6 months to 2 years), fines ranging from $25 to $10,000, suspension or revocation of your fishing license, and possibly the forfeiture of equipment used to commit the violation. Your fishing boat could be confiscated.
A Fishing Violations Lawyer Can Help Your Case
Don't give up without a fight. Talk to an experienced game and fishing violations attorney at Lee and Wood, LP, and let us investigate the facts of your case. There may be mitigating evidence we can present at your criminal trial or suspension hearing that will change the direction of your case and reduce or eliminate fines or jail time.
At Lee and Wood, we do everything we can to help you through this difficult time. Contact our Fort Worth law office for a free, confidential consultation: 817-678-6771. Or complete our online contact form to schedule an appointment.