Defense Against Federal Wildlife Violations
Federal Lacey Act Violations – CITES Violations
There are a surprising number of ways that people can get in trouble with the law when it comes to wildlife. Hunting and fishing violations are the most common and typically result in citations and fines. But illegal purchase, transport or possession of protected wild animals, animal parts, and protected plants are federal wildlife violations and it involves federal criminal charges. 
Lacey Act Violations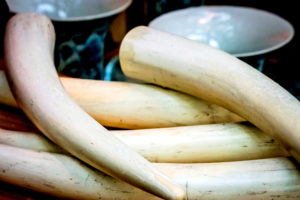 Wildlife protection laws date back to 1900 when Congress passed the Lacey Act, which makes it a federal crime to take, possess, transport or sell wildlife "in violation of state or Indian law laws of any state, tribe, or in interstate or foreign commerce…."
The Lacey Act has been used to curb national and international trafficking in endangered and threatened species, such as tigers, tortoises, and striped bass. It also prevents the importation of illegally sourced plant materials like ginseng and some wood products.
One of the biggest challenges with the Lacey Act is that buyers of potentially illegal products could face criminal and civil sanctions even if they didn't know the product was harvested or the animal was taken illegally. They may have relied upon a seller or a 3rd party certification organization to establish legality, but if that party was lying, the purchaser can still be held liable.  
Convention on International Trade in Endangered Species (CITES)
CITES violations involve border crossings and the harvesting, transport, handling, sale, or possession of live specimens. Some 5,950 animal species and 32,800 plant species are protected by this international agreement. Click here for a list of CITES-protected species.
CITES violations are often charged when investigating trafficking rings. Wildlife investigators from the U.S. Fish and Wildlife Service and the National Oceanic and Atmospheric Administration operate like law enforcement, setting up sting operations to gather evidence and charge those they suspect of trading in illegal wildlife.
Wildlife Trafficking Requires a Strong Defense
If you've run afoul of federal or international wildlife laws, get experienced legal help. Contact federal wildlife defense attorney Chad Lee, 817-678-6771.
Mr. Lee is a former prosecuting attorney turned defense lawyer. He has been repeatedly voted a Top Criminal Defense Attorney by Fort Worth magazine. He defends clients facing criminal charges for wildlife violations across the U.S for cases involving:
Illegal harvesting or sale of protected wild plants
Violations of the Migratory Bird Treaty Act
Providing false information on government documents, such as falsified fishing vessel trip reports (FVTRs)
Unlawful collection from the wild of threatened and protected reptiles
Illegal capture and maiming of wild animals
Trade of rhinoceros horns, elephant tusks, narwhal tusks
Taking or disturbance of sea turtles, diamondback terrapin, porpoises, dolphins or whales, and fishing violations of protected fish species
Penalties for Wildlife Violations
With a wildlife violation case, authorities can prosecute both individuals and companies. Penalties will vary in severity depending on how much the person knows about the product and its origin. For the unsuspecting buyer, authorities will consider whether the person tried to ensure the product was legal.
Punishments for wildlife violations range from forfeiture of the wildlife and/or proceeds of the sale, seizure of the tools that were used to procure that wildlife (cars, boats), jail or prison for some and community service for others. 
It pays to have a federal wildlife violation attorney fighting on your side. At Lee and Wood, LP, we'll do everything we can to help you through this difficult time. Contact attorney Chad Lee at our Fort Worth law office for a free, confidential consultation. Call 817-678-6771 or complete our online contact form to schedule an appointment.